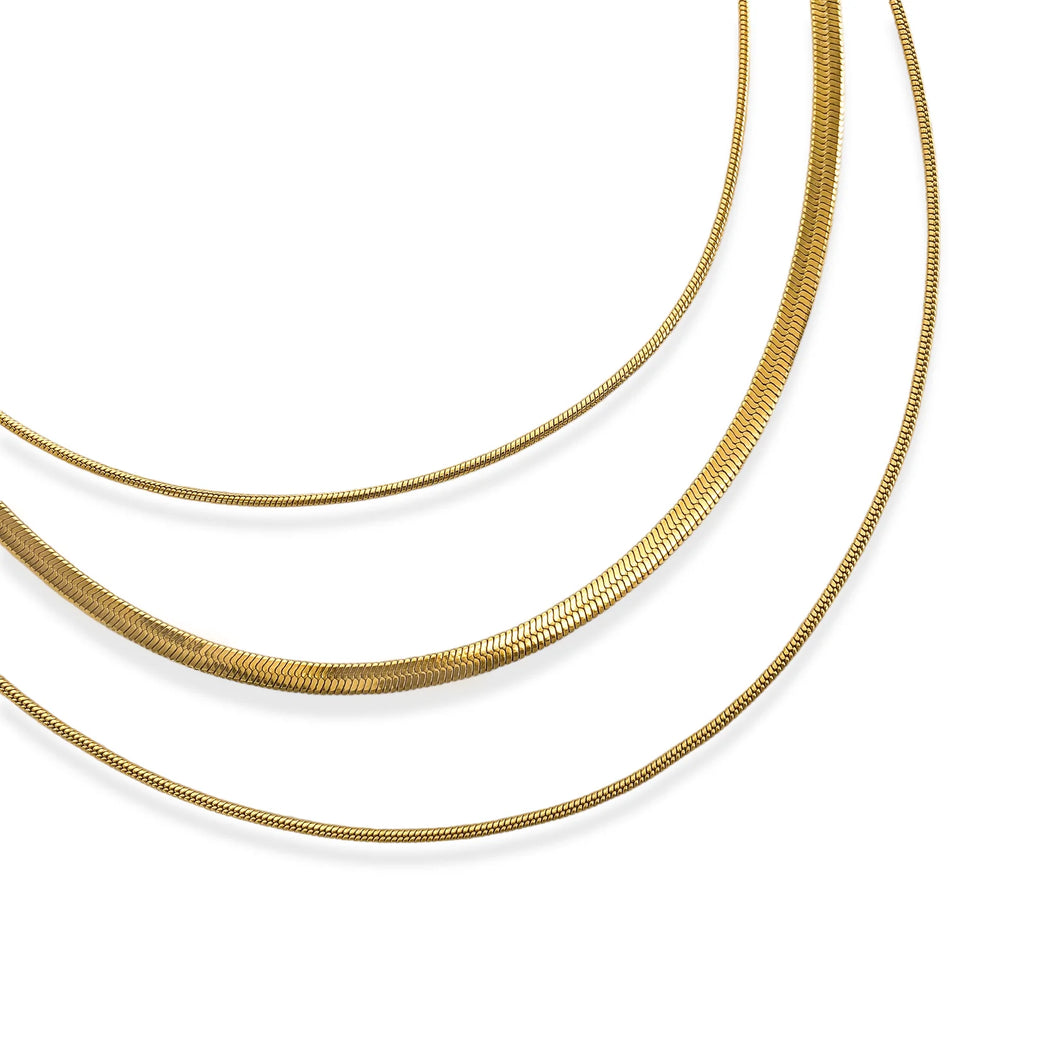 Layered Gold Necklace
Regular price $ 34.00 Sale
Water Resistant Necklace
Elevate your style with this luxurious triple layer necklace. Crafted with antique gold stainless steel, featuring two snake chains and a herringbone chain, this piece is both Water Resistant and effortlessly elegant. Wear it for a sophisticated look with a touch of edge.
Color: Antique gold
Material: Gold plated, triple plated, over stainless steel - water resistant/waterproof
Size: Approx. ⅛" thick chain
Length: Approx.16"/17"/19", plus a 2" extension
Closure: Lobster clasp
Imported.