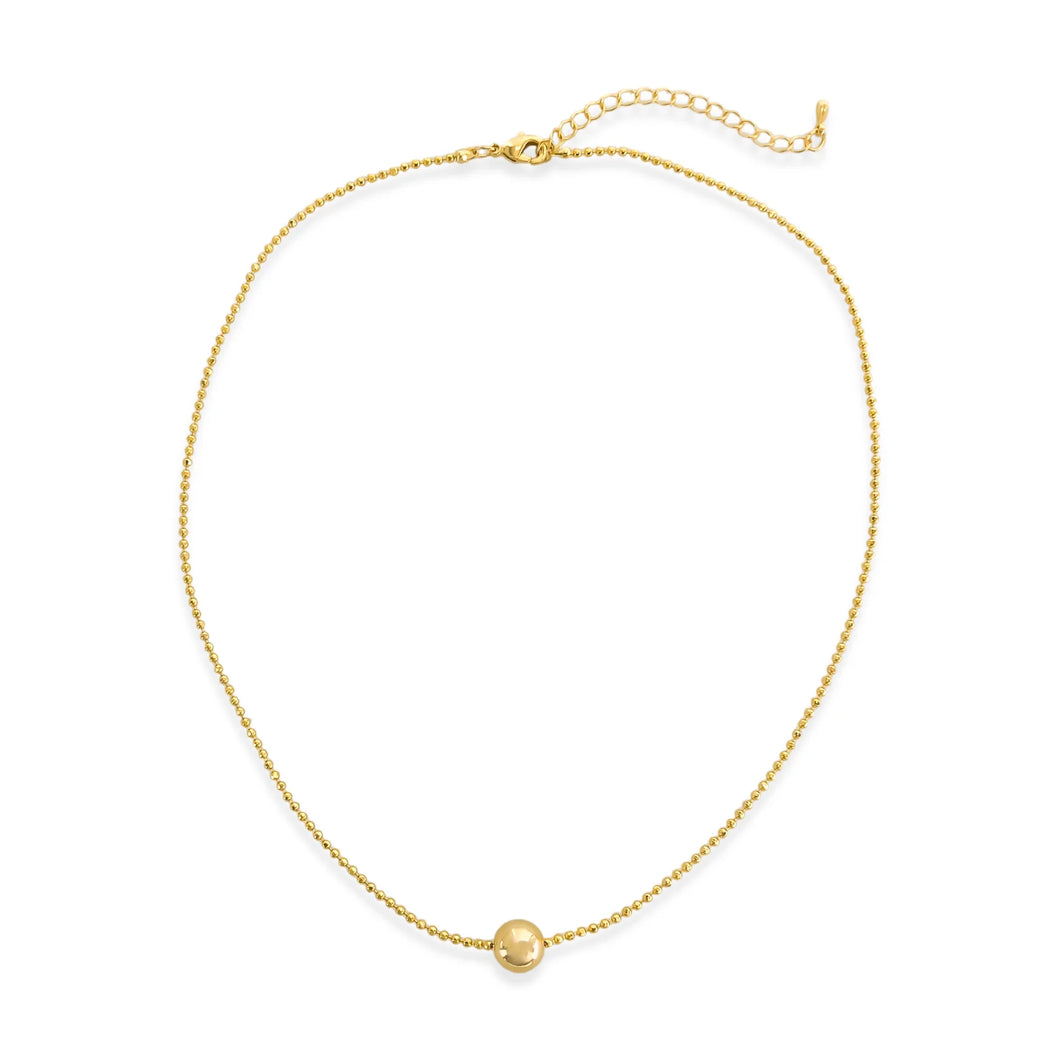 Dainty Gold Sphere Necklace
Regular price $ 21.00 Sale
Dainty Necklace
Achieve an elegant, modern look with this dainty ball chain with a sphere charm. This chain seamlessly combines geometric shapes for a stylishly modern aesthetic. Crafted with meticulous attention to detail and care, it accents your outfit with a graceful, timeless flair. 
Material: 14k gold / rhodium plated, triple plated
Size: Approx. 8mm sphere
Length: Approx. 15", plus a 2" extension
Closure: Lobster clasp
Imported.